I saw this on another blog and thought it looked like fun!!
Link up
here
to join in!!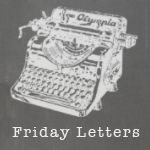 Dear Friday,
Even though I'm off work, I'm still glad to see you! No more getting up to get Ky ready for school for 3 days (since this is a long weekend) and the hubs will be home!!
Dear GNO,
I need you. You are overdue.
Dear Justin Timberlake,
Soooooooooooo sooooooooo glad you're back!! Wayyyy past due! Sexy Back is still one of my favs. I actually worked out with it yesterday and it got me going! (1st song on the list) And....I'm glad to see your sexyness again! =)
Dear Coffeemate,
I really, really wish you would make Peppermint Mocha all year round....or if you do make it year round, please put it in a store nearby so I can feed my habit....
I love this stuff. It was on clearance at TarJay. I bought 4 bottles. I should have filled my cart.
Dear Cold Weather,
I am over you. Bring on spring and summer. I'm a warm kinda gal.
Dear Baby Fat,
Please go away. QUICKLY! I can't stand you any longer. I do not want to be friends.

Happy Friday Y'all!!

Loves you.
xoxo
nicole